Some visitors found the attractions the 7th Zsolnay Light Festival fairytale-like, while others deemed them thought-provoking or euphoric, but there was no doubt about that fact that it was a highly spectacular event full of dazzling sights and experiences. The country's first and only light festival attracted more than a hundred thousand visitors to Pécs between 6 and 9 July.
At the light festival, unique in Hungary, the audience thirsty for new impulses could participate in as many as 100 events, see world-class light installations, an international mapping competition, admire more than 10,000 square meters of mapping, and attend concerts, contemporary circus and street art performances. One of the most captivating sights was the seven-meter-diameter, realistic, brilliant globe, the installation called Gaia, which enchanted the audience with hypnotic power in the imposing concert hall of the Kodály Centre.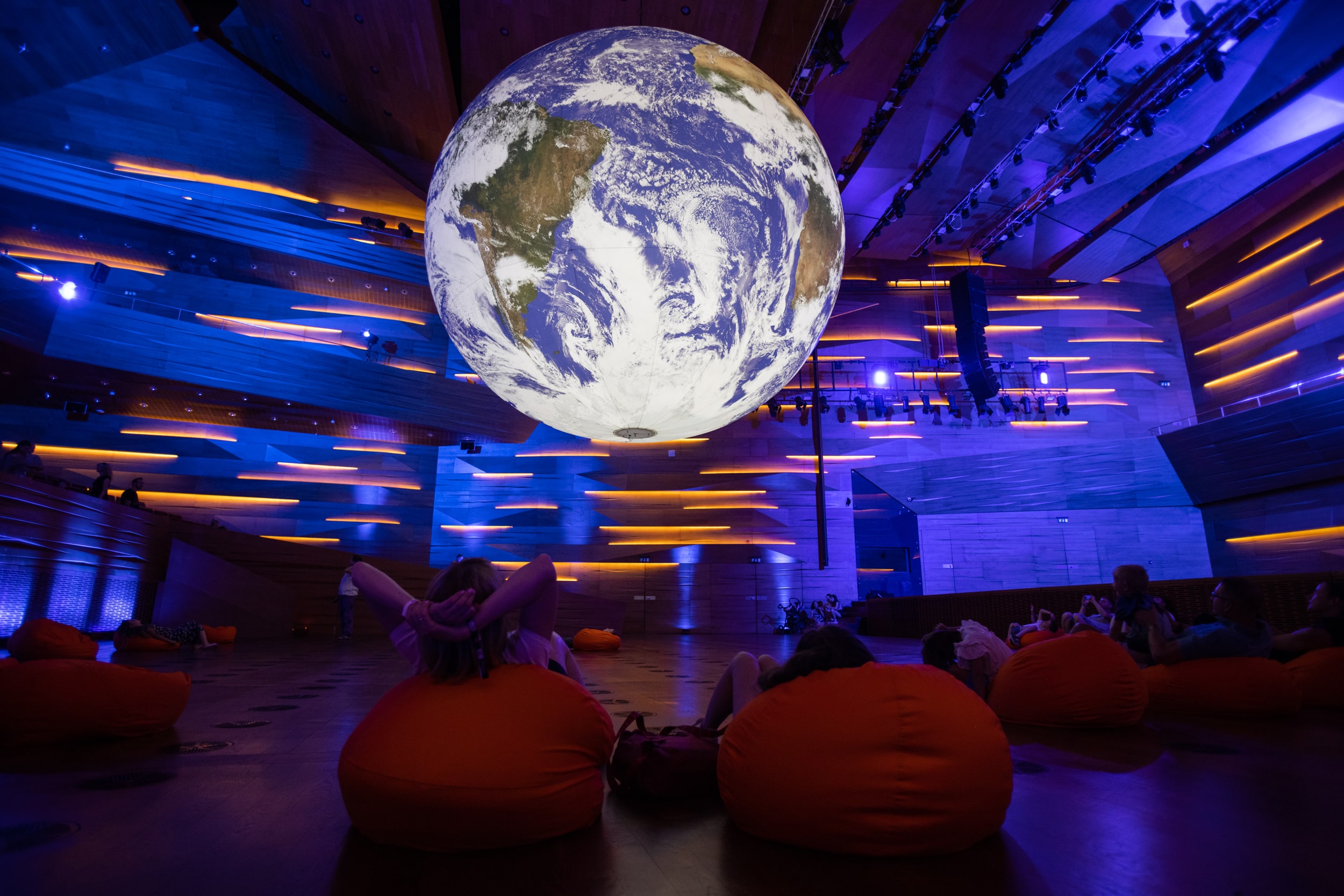 The biggest attraction of the festival is the Zsolnay Light Art international mapping competition, which took place on the facade of the Cathedral. Of the five works made it to the finals, the team MultiScalar from Germany proved to be the winning entry on Sunday following the decision of the professional jury. The audience award was granted to the DecideKit, a team from Thailand.
"The uniqueness of the festival lies in the fact that it combines the 2,000-year history of Pécs with cutting-edge technologies. Thanks to the light installations, the iconic buildings of the city gain completely new, dreamlike appearance", said Márk Hummel, the executive director of Zsolnay Heritage Management non-profit Ltd., the organised of the festival.
The city was bustling at full speed during the weekend: all accommodations were fully booked as early as weeks before the event, the restaurants and events were full of guests and visitors, while social media and the press were also buzzing with the reports and audio-video contents of the light festival. The number of people committed to the festival shows a remarkable increase, as compared to last year; more than twice as many people bought The Route of Light wristbands allowing them to view the more special indoor light installations as in 2002.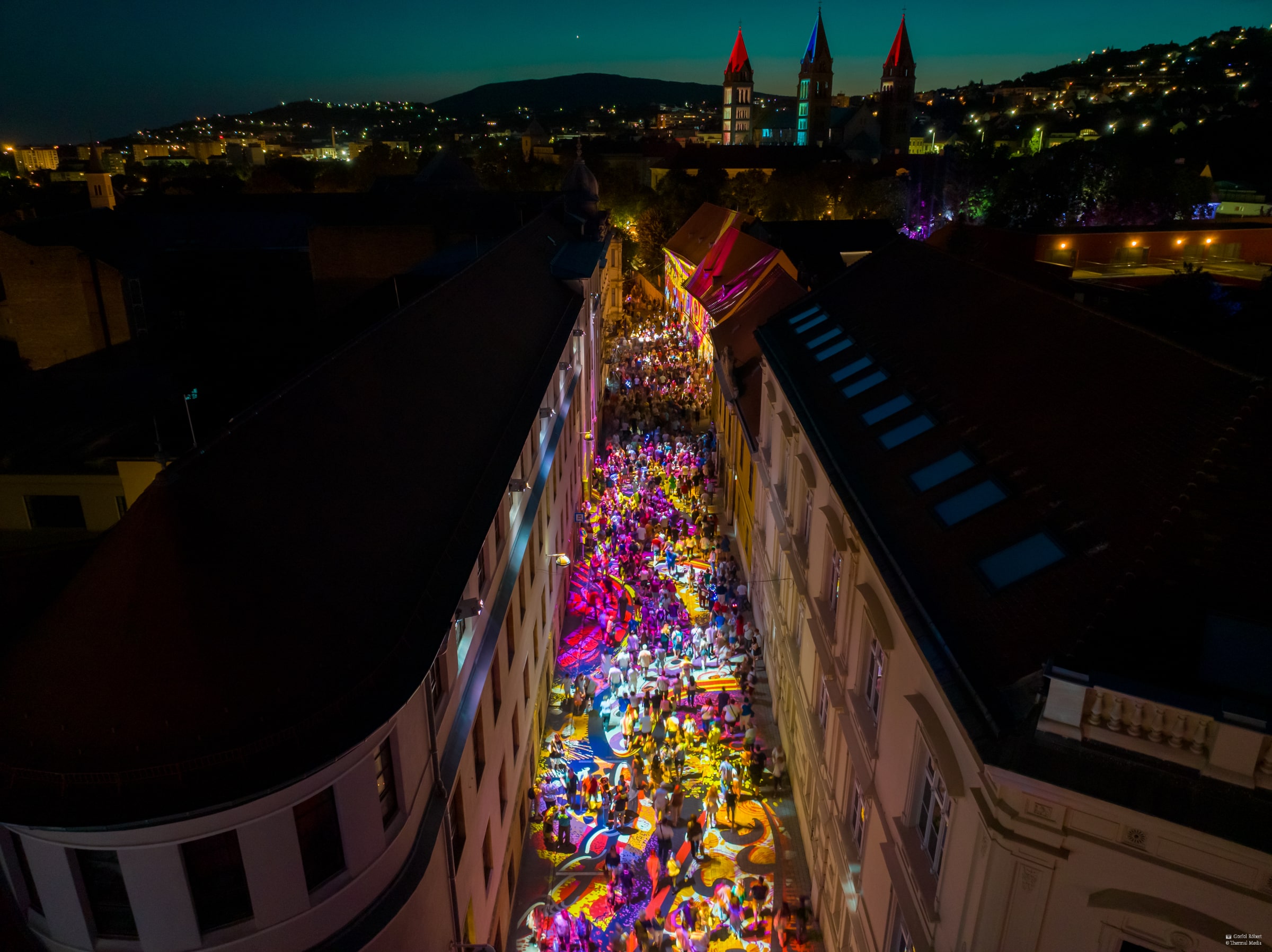 The festival lit up the hearts of everyone: children made light-emitting toys in the arts-and-crafts light workshop (Fénybütykölde), young people took photos while lying on the light carpet, and the older age group comfortably strolled through along the stations of the Route of Light featuring some 20 light attractions.
The amazing success of the festival proved once again that "Pécs is the highlight of the summer!"
See you again next year!